Bette
Fascinated by premium steel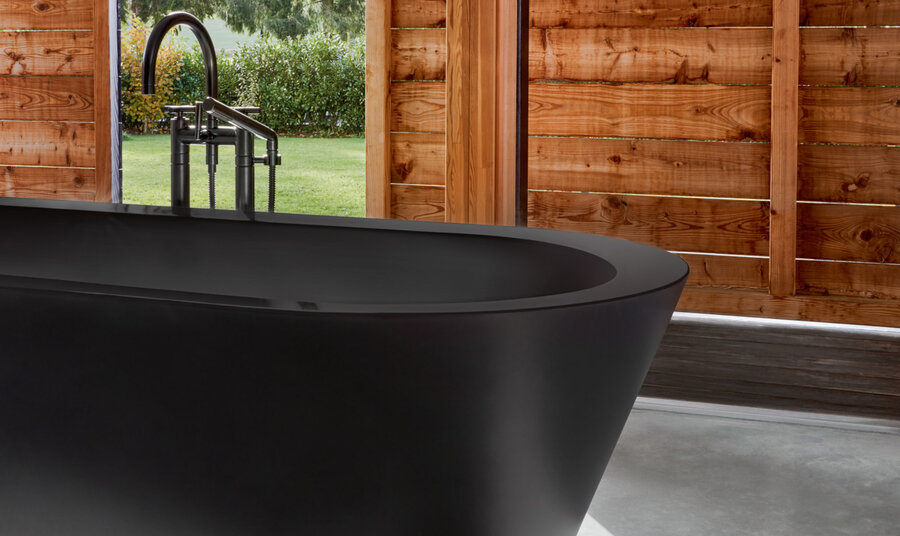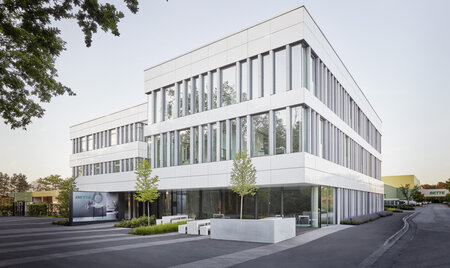 Bette GmbH & Co. KG
Heinrich-Bette-Str. 1
33129 Delbrück
Bette is a German family-run company. Since 1952 we have been producing high-quality architectural bathroom elements made of purely natural glazed titanium-steel in Delbrück. Bette baths, shower areas, shower trays, washbasins and bathroom furniture are unique, they offer unlimited colour and size options and create inspiring scope for bathroom design of all kinds.

Bette bathroom products are made of durable glazed titanium-steel. The thin nature of the material makes them light and yet extraordinarily durable. The glossy finishes comprising BetteGlaze® is harder than marble, plastic or epoxy granite as well as being scratch-proof, non-porous and resistant to UV rays. Premium quality we guarantee for 30 years. We achieve the special evenness of our baths, shower areas and washbasins using a wet-in-wet enamelling technique we've been perfecting for decades, whereby three ultra-thin layers of our special enamelling formula are bound to the titanium steel carcass in two firing steps at 850° Celsius. The purely natural material created thereby unites the freedom of form granted by steel with the optical, haptic and hygienic properties of glass. Its enormous internal flexibility provides for the reliability and durability of Bette bathroom products.

Bette views design as more than just that. We develop sensible architectural solutions with technical refinement and a high degree of aesthetic added value. Working closely with renowned designers, we redefine the limits of steel moulding on an ongoing basis.

Property management


Carola Husemann
+49 5250 511-191 (work)