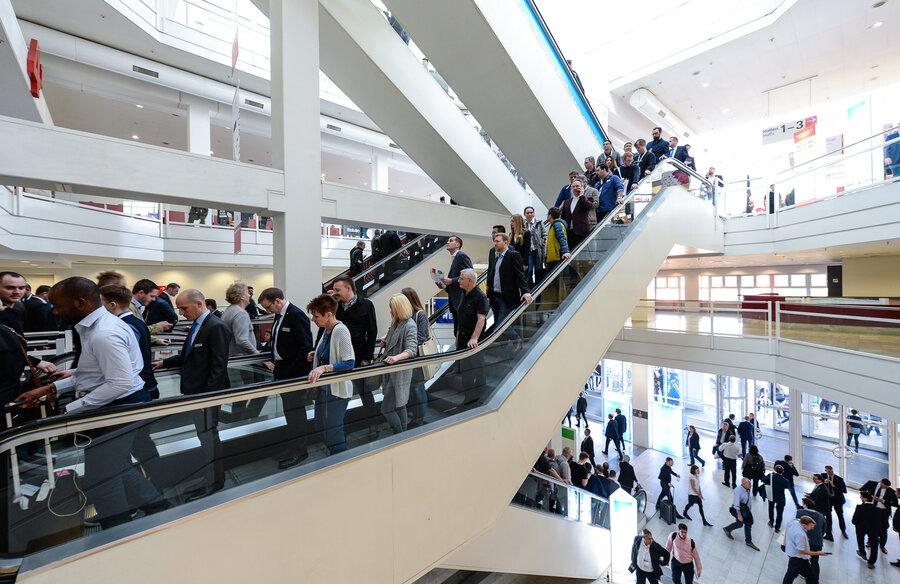 World`s leading trade fair for HVAC + Water

ISH is the world's leading trade fair focusing on the responsible management of water and energy in buildings. It sets trends for modern bathroom design, sustainable heating and air-conditioning technology as well as intelligent home systems.

ISH meets the growing demand for comfort, convenience, individualisation, well-being and aesthetics. Integrated solutions are able to cover all these requirements and make a decisive contribution to energyefficient and resource-friendly building systems.

Over 2,500 exhibitors, including all market leaders from home and abroad, launch their latest products, technologies and solutions onto the world market at ISH. ISH has, therefore, a leading role worldwide as the occasion per se when the sector comes together – 66 percent of the exhibitors and nearly 48 percent of the around 190,000 visitors come from outside Germany.

2019 ISH has changed its sequence of days. In future, the event will begin on Monday. Next ISH will be held from 22 to 26 March 2019.

ISH Water

The modern bathroom is designed as an inviting and special room, which encompasses all the senses and in which both body and mind can feel equally comfortable. The ISH Water section is the world's largest showroom for modern bathroom concepts and sustainable sanitation solutions, showcasing the entire range, from high-tech to high-end design.

The Bathroom Experience

In the 'Bathroom Experience', the manufacturers will be presenting the latest design trends, together with modern sustainable technology tailored to meet today's needs. What will the bathroom of the future look like? And how will it manage to meet the diverse needs of the people that use it? The exhibitors' solutions, which you will be able to see first-hand in the 'Water' zone, are as varied as people's wishes.

Further information about the ISH can be found here.