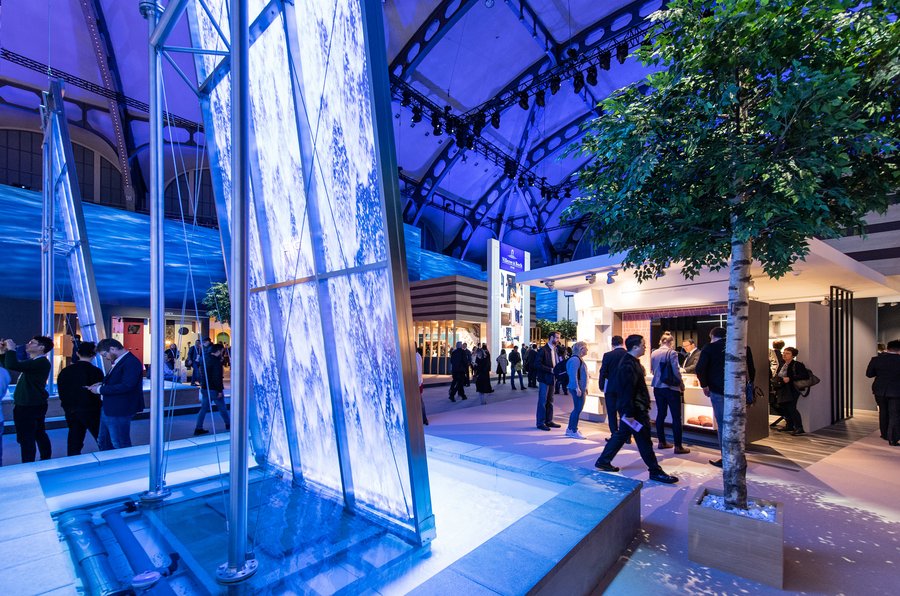 ISH 2023: Solutions for the Future
The world's leading trade fair for HVAC + Water invites you to Frankfurt am Main again from 13 to 17 March 2023. After a long time, organisers, exhibitors and visitors are once again looking forward to to face-to-face meetings in the exhibition halls. New and in addition to the well-known trade fair experience, ISH 2023 offers a digital extension.

Full trade fair halls, breathtaking stand concepts, constructive discussions, satisfied faces - this is the conclusion of the first trade fairs that took place again this year. The upswing and the need for personal encounters can be felt everywhere. Inspired by these positive impressions, ISH is also starting its activities , themes and concepts for 2023 with a full thirst for action.

ISH 2023 presents solutions for a sustainable future
The ISH is both the flagship and the heart of the sanitary and HVAC sector. As a driver of innovation, it is the place where solutions for a sustainable future become tangible. Wolfgang Marzin, President and Chief Executive Officer of Messe Frankfurt, puts it in a nutshell: "Highly ambitious socio-political goals at international and European level require decisive action and the use of viable innovations and solutions. As the leading international sanitary and HVAC event, ISH shows what marketable solutions the European industry is already developing." Under the motto "Solutions for the Future", the focus at ISH 2023 will therefore primarily be on solutions for a sustainable future.

The link between the two ISH sections, Energy - Heat and Air - and Water, is formed more than ever by the theme of sustainability. In addition to design aspects, the ISH Water 2023 section focuses particularly on this topic. Whether in the consideration of materiality, production or long-lasting concepts for bathroom design for all generations and needs - the theme of sustainability hovers over everything. Of particular interest here is sustainable installation and quality for the valuable resource of water, as well as energy efficiency in the (hot) water supply.