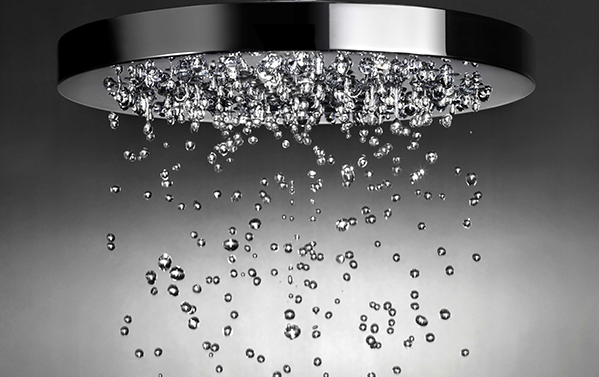 To bring the fair to a close, the Pop up my Bathroom Atelier will be hosting a "leaders' summit" with Andreas Dornbracht (CEO Dornbracht), Andreas Müller (CEO ZVSHK) and strategists Dr. Dirk Schmidt-Gallas (Simon-Kucher & Partner) and Stephan Lechel (a partner at Porsche Consulting). Moderated by Jens J. Wischmann, Managing Director of the VDS, the panel will discuss the provocative hypothesis that the industry is suffering from innovation fatigue. 
The sanitary industry isn't doing badly. And demographic change, health consciousness and the trend towards individual bathrooms are all areas that are developing to the sector's advantage and for which promising product concepts already exist. Nevertheless, critical voices complain that the industry ought to be more dynamic when it comes to responding to the growing demand with innovations and innovative concepts. Because new developments are already emerging; in view of digitalisation, doesn't the sanitary industry need to rethink its entire product world in the same way the car industry is having to? Can evolutionary steps from other sectors be transferred to the sanitary industry or new ideas and inspiration be derived from other areas? Is the sector equipped to cope with the imminent challenges posed by digitalisation, 3D printing, the skilled labour shortage and so on? 
The panel members – leading forces in the industry and experienced management consultants – have the necessary foresight to answer questions such as these. Besides taking a critical look at developments inside and outside the bathroom and interior design sectors, the panel will undoubtedly also touch on a few ideas as to where the innovative approaches that could play such a crucial role in the sector's future can be found.  
VDS-Talk: The bathroom - the personal comfort zone 
Speaker: Andreas Dornbracht, Dornbracht - Andreas Müller, ZVSHK - Dr. Dirk Schmidt-Gallas, Simon-Kucher & Partners - Stephan Lechel, Porsche Consulting 
Host: Jens J. Wischmann, VDS 
Date: Friday, 17. March 2017, 2:30 - 3:15 pm  
Location: Saal Europa, Hall 4.0, ISH Frankfurt/Main